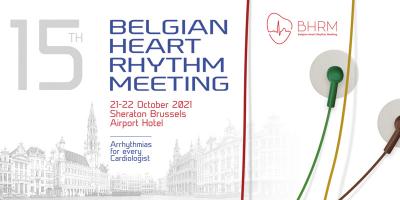 The 15th edition will take place on 21st & 22nd October 2021.
The Belgian Heart Rhythm Meeting (BHRM) is a two-day national event organised annually by the BeHRA which focuses on sharing knowledge and expertise about recent key issues related to arrhythmia disorders.
This congress is specially designed to update every cardiologist on the various diagnostic tools and best therapeutic possibilities available to practitioners when deciding upon which approach and treatment (combining drugs, devices and ablation) best serve arrhythmic patients.
For more general information on the BHRM, visit www.bhrm.be.